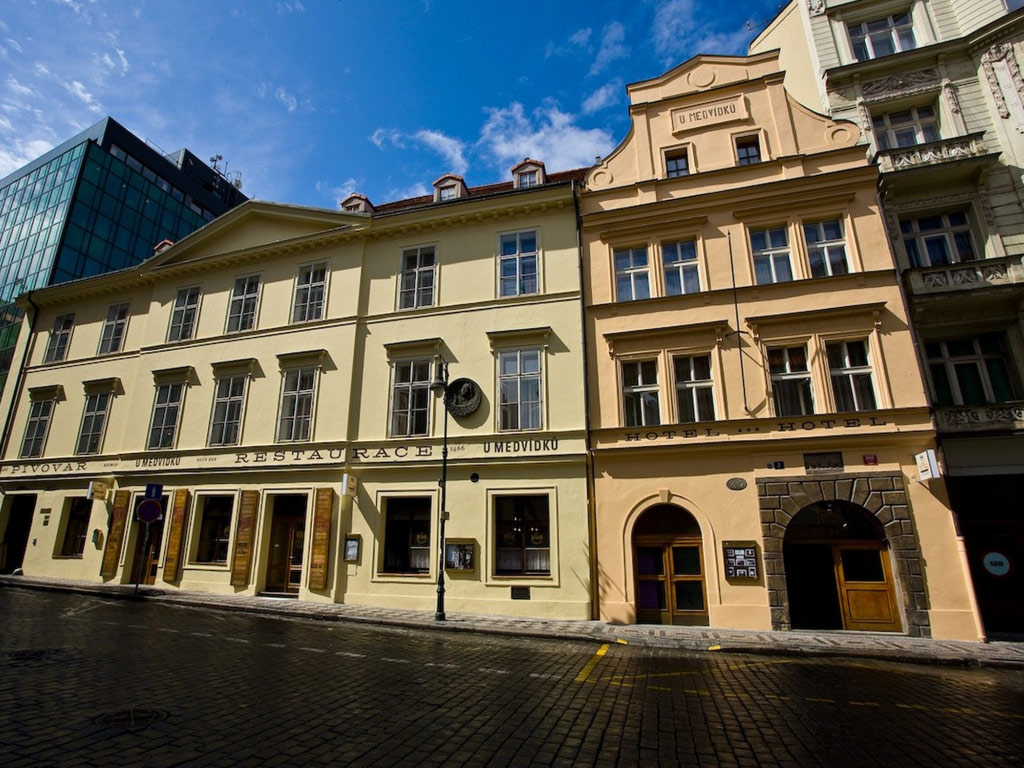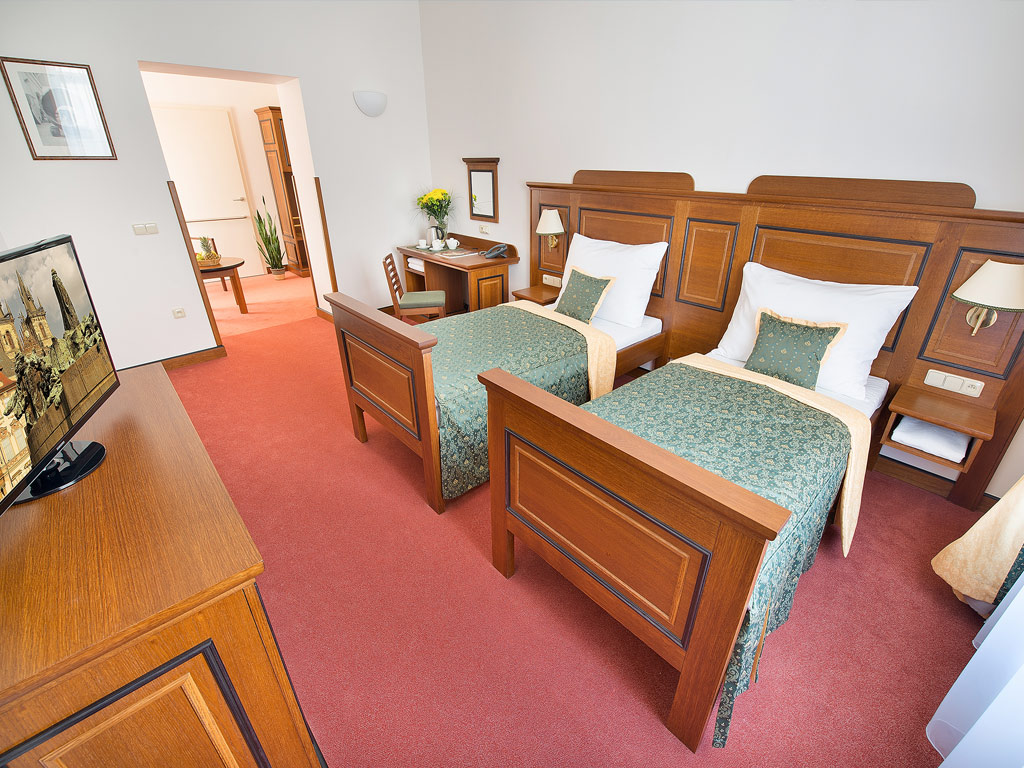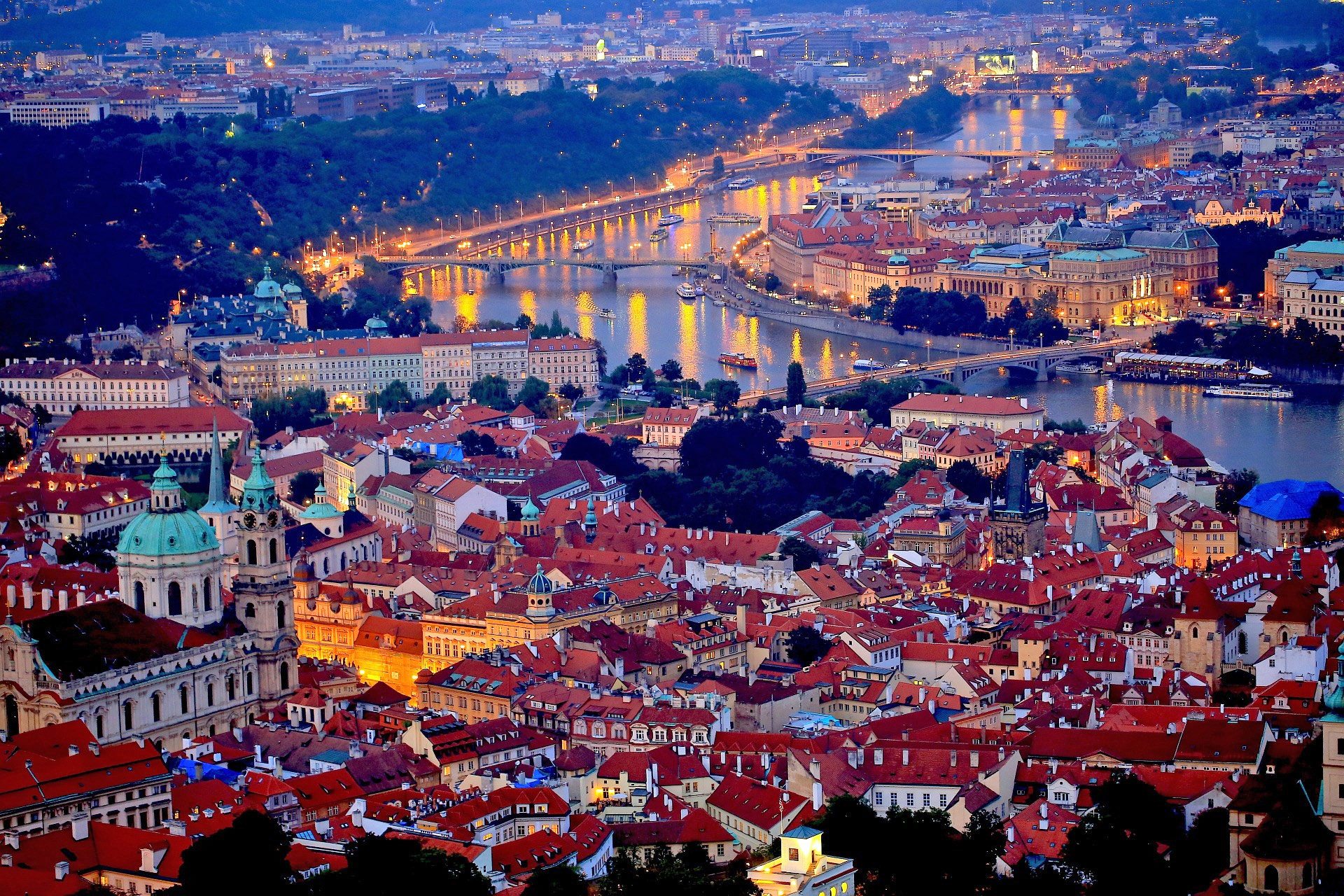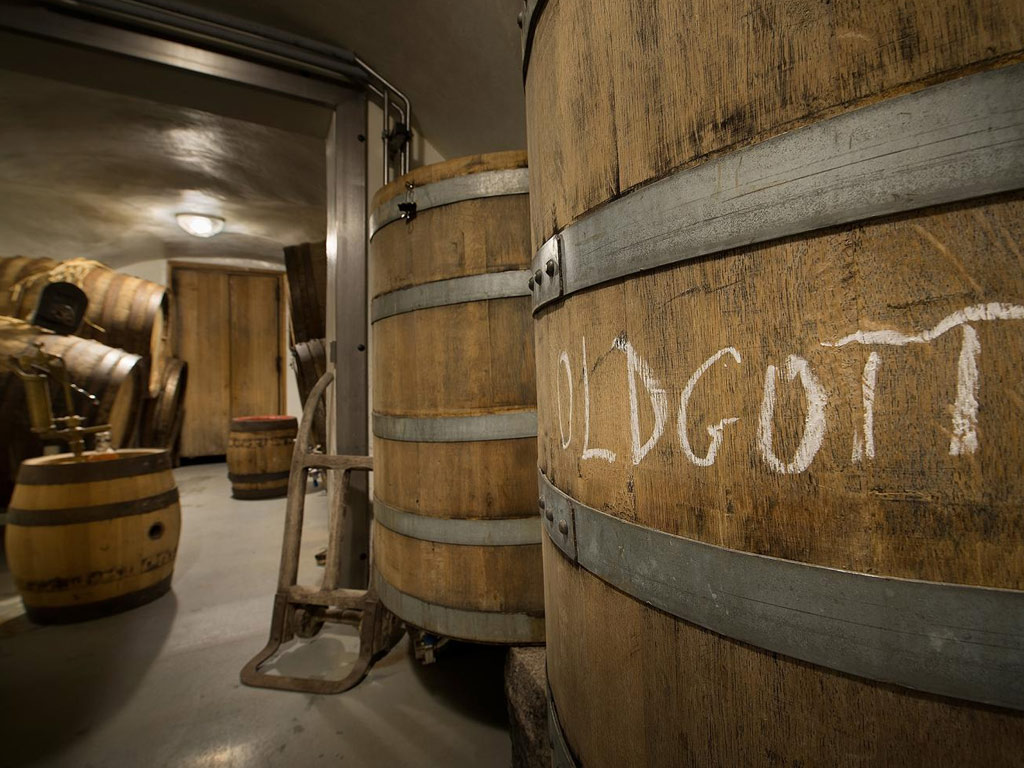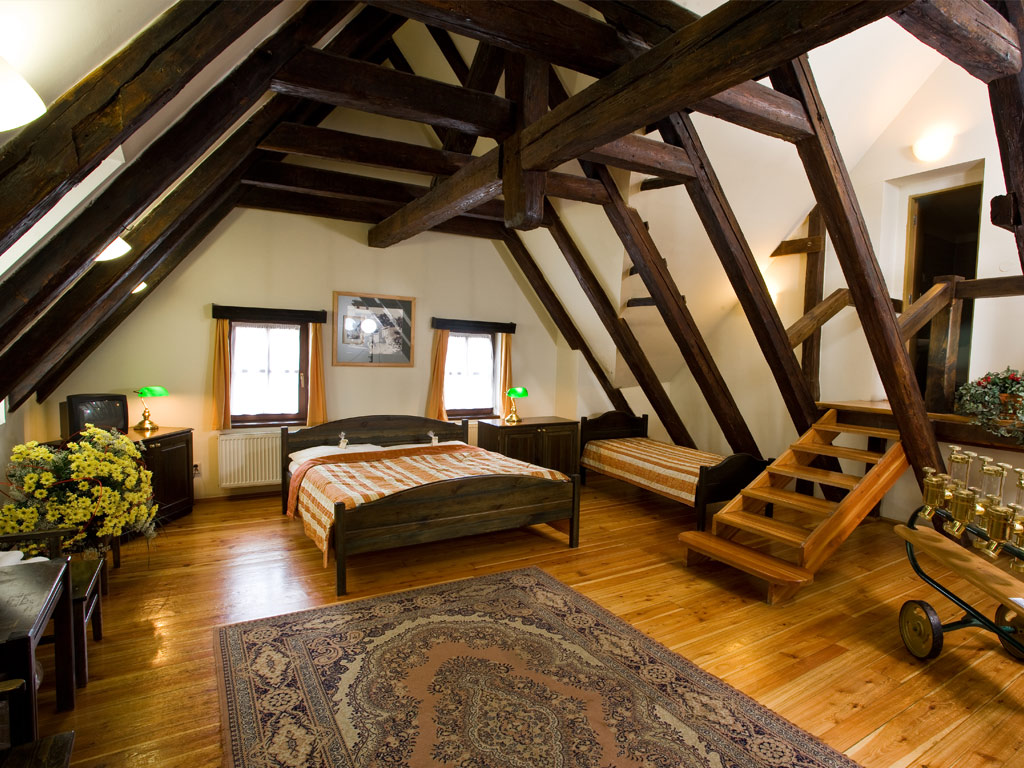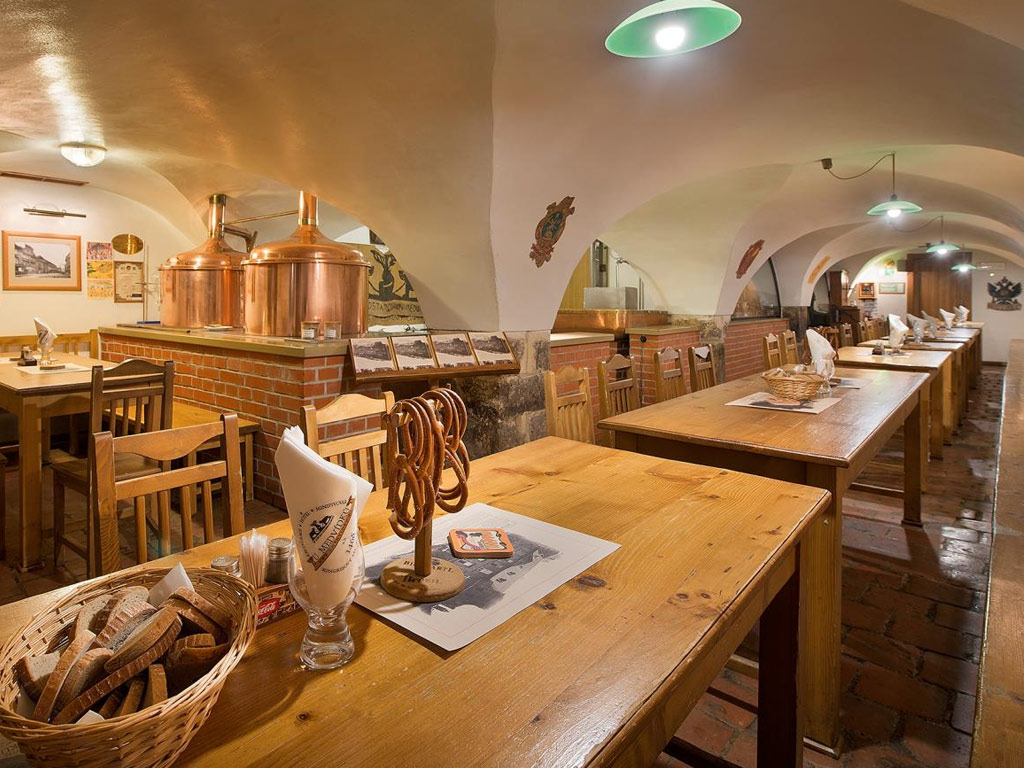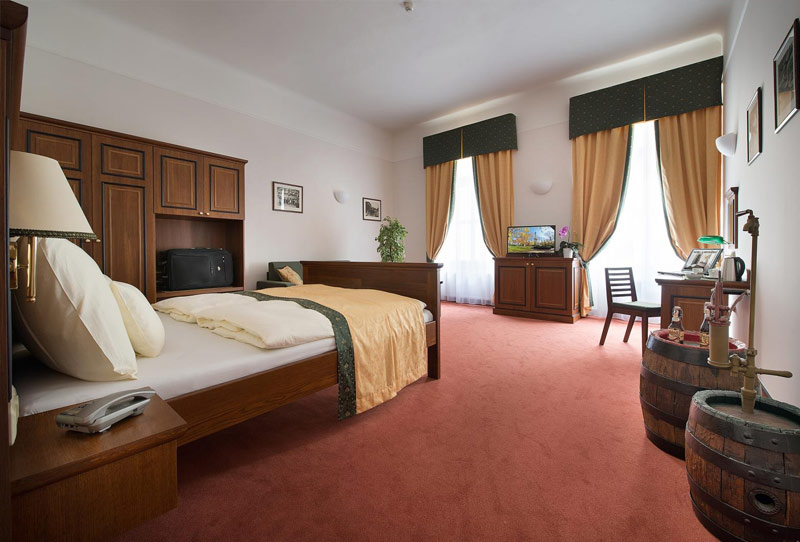 During the reconstruction of the restaurant a hotel*** was built in the historical premises with 45 rooms. (including hygienic facilities, SAT, TV, safe and telephone).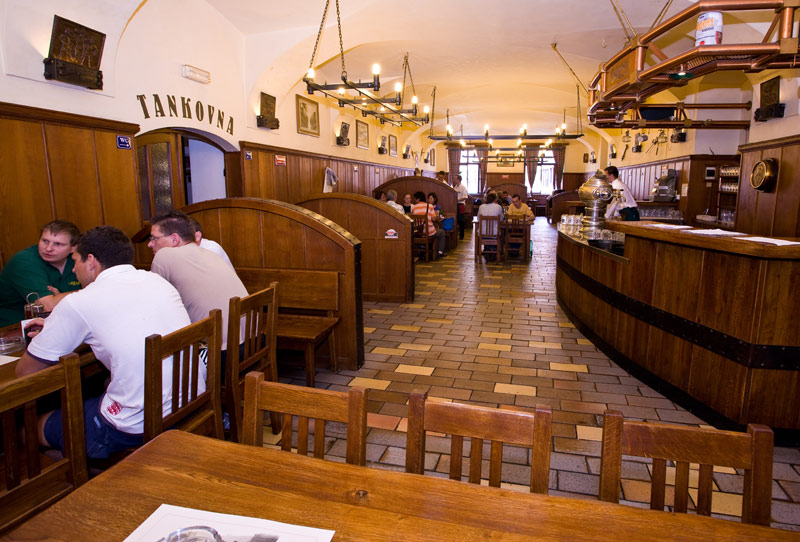 The history of the restaurant " U medvídků" dates back to 1466. In the past century the original brewery was converted into the first Prague cabaret and also into the one of the biggest beerhall in Prague.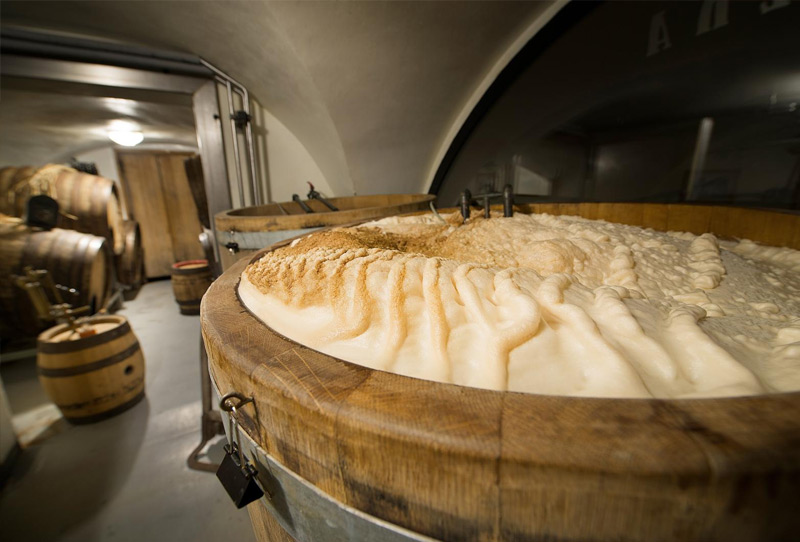 The mini-brewery is biggest attraction for our guests. It makes the STRONGEST BEER in the world, XBEER-33, using historical technology.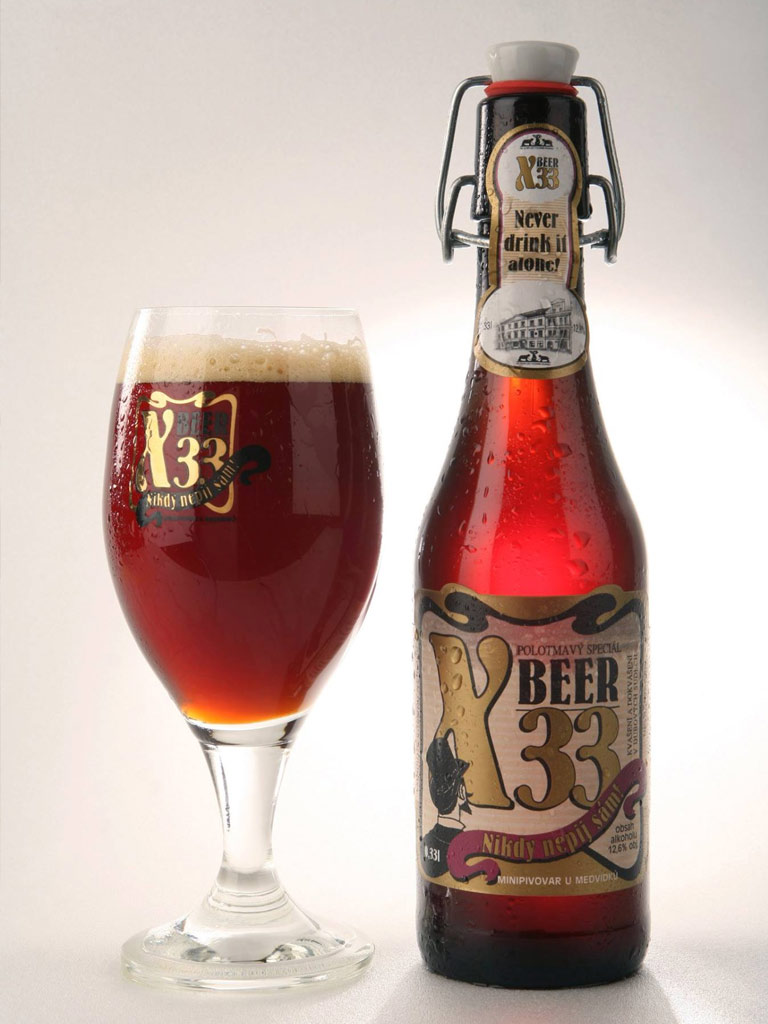 X-Beer 33 – nejsilnější pivo na světě!
Opět k dostání v pivním baru a našem pivovaru.
X-BEER je pivo, které nemá v České republice ekvivalent. Vyniká přírodní sladovou chutí s příjemným hořkým dozvukem. Vysoký obsah alkoholu a cukru společně s vyšším chmelením výrazně urychlují vstřebávání alkoholu do krve. VÍCE ZDE.
X-Beer33 – the strongest beer in the world!
Available in the beer bar and in our brewery.
X-BEER is beer that has no equivalent in the Czech Republic. It is remarkable by the natural malt taste with a pleasant bitter after-effect. The high content of alcohol and sugar together with higher hopping, speed up markedly the absorption of alcohol to the blood. MORE INFO.
---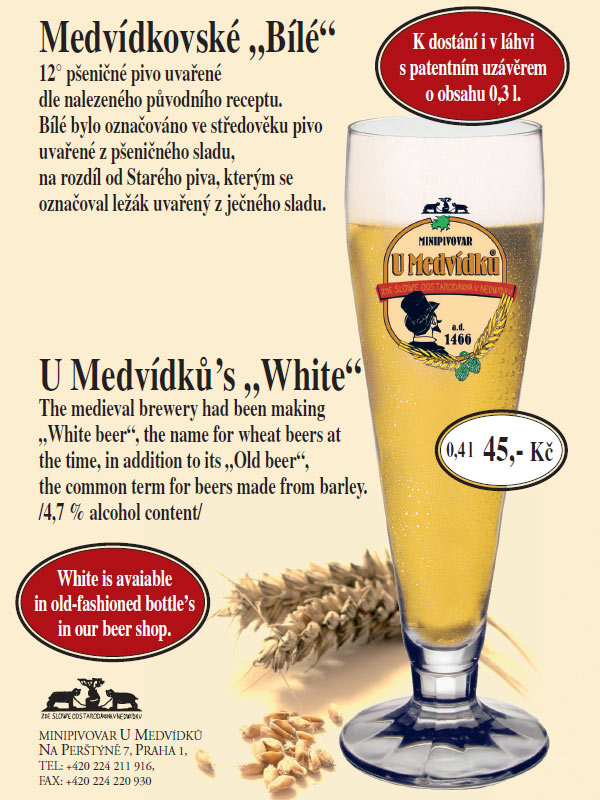 Medvídkovské "Bílé"
Od 2. 5. 2018 – k dostání v pivním baru a našem pivovaru.
12° pšeničné pivo uvařené dle nalezeného původního receptu. Bílé bylo označováno ve středověku pivo uvařené z pšeničného sladu, na rozdíl od Starého piva, kterým se označoval ležák uvařený z ječného sladu.
K dostání i v láhvi s patentním uzávěrem o obsahu 0,3 l.
U Medvídků's "White"
From 02 Mai 2018 – Available in the beer bar and in our brewery.
The medieval brewery had been making "White beer", the name for wheat beers at the time, in addition to its "Old beer", the common term for beers made from barley. /4,7 % alcohol content/
White is avaiable in old-fashioned bottle's in our beer shop.
---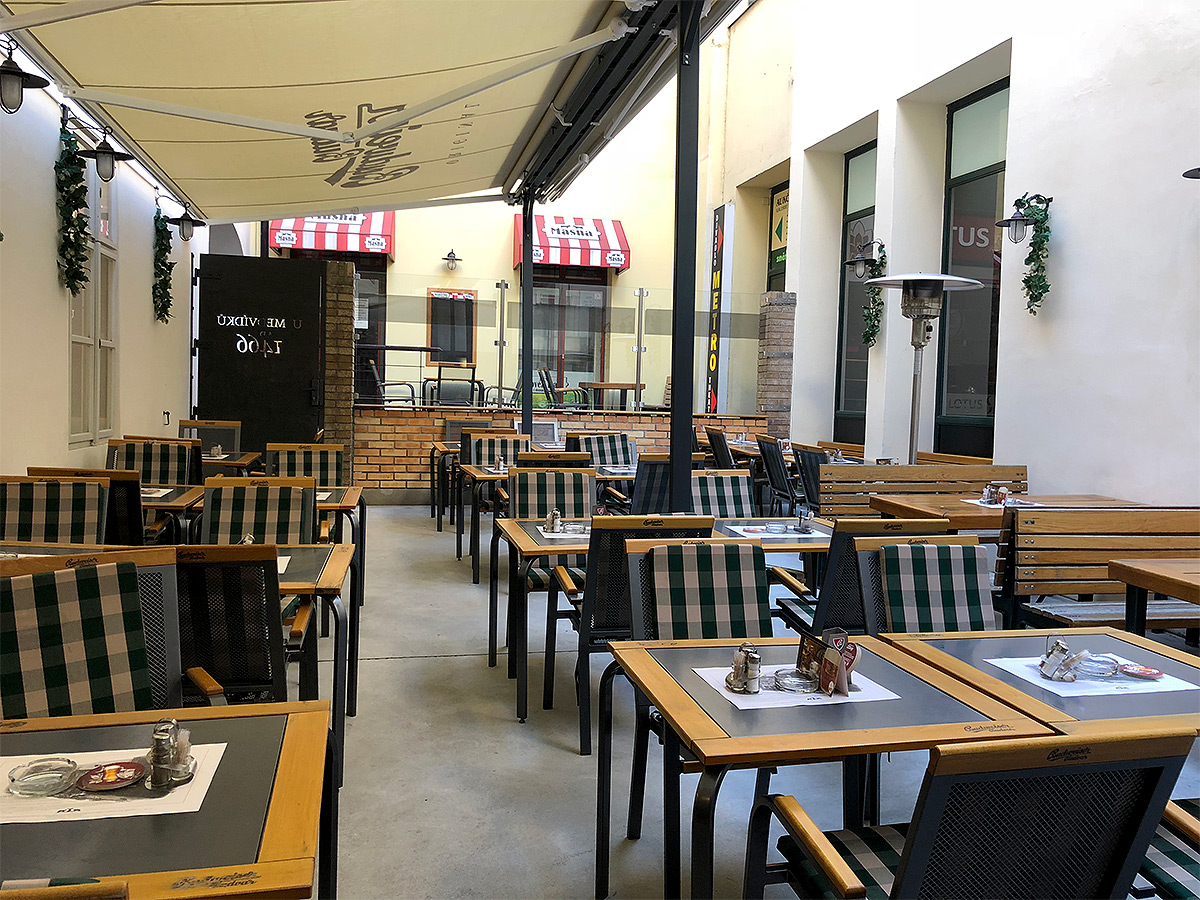 ZAHRÁDKA OTEVŘENA od 16. 4. 2018!
Ve dvoře podniku byla vybudována vzdušná zastřešená zahrádka s vytápěním a osvětlením.
Zde Vám můžeme poskytnou příjemné venkovní posezení v podstatě ve kterémkoliv ročním období a i když venku bude pršet sebevíc, na naší zahrádce určitě nezmoknete.
GARDEN OPEN FROM 16.4.2018!
Grills + specialties of national cuisine with a canvas folding roof, heated with portable gas heaters.
The Brewery Garden can also be used for the catering for tourist groups
---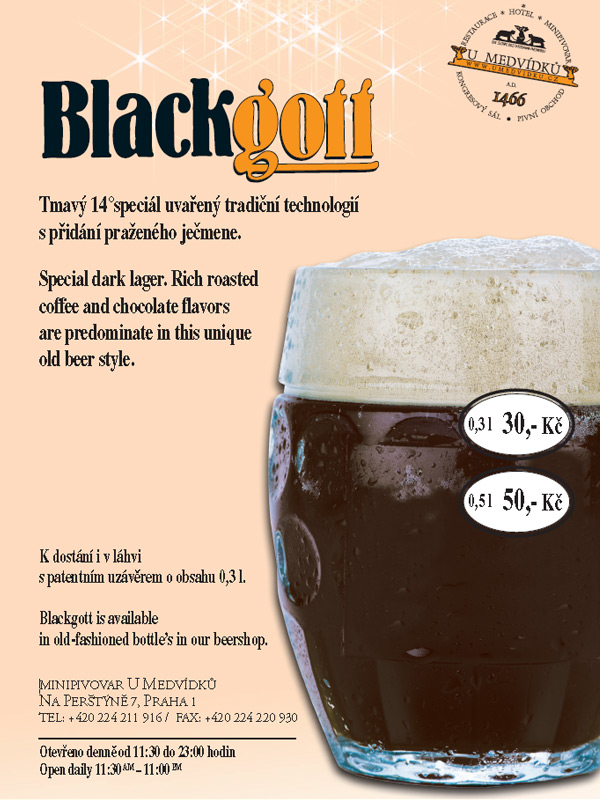 Blackgott
Tmavý 14°speciál uvařený tradiční technologií s přidání praženého ječmene.
K dostání i v láhvi s patentním uzávěrem o obsahu 0,3 l.
Od 29. 12. 2017 – k dostání v pivním baru a našem pivovaru.
Special dark lager. Rich roasted coffee and chocolate flavors are predominate in this unique old beer style.
Blackgott is available in old-fashioned bottle's in our beershop.
From 29 December 2017 – Available in the beer bar and in our brewery.

Microbrewery
Our aim was to bring the original manufacture of beer to the visitors as possible. Therefore, we manufactured the brewery, perhaps the smallestin the Czech Republic (the brewing house with the capacity of 250 l).
Brewery store
The largest specialized shop it located at beer and brewery souvenirs that will enable the visitors to buy original souvenirs. The offer of more than 30 kinds of beer from the production of Czech and Moravian breweries…
Theatre hall
Of the object in the Gothic roof truss a theatre is with 100 seats at the table. "Medvídkovský Cabaret" – will be on the programme. It is an all-evening ptrogramme of old-Bohemian Songs and dances in beautiful costumes and decorations of ancient.
U Medvídků
Historical hotel, restaurant and brewery in the center of Prague.

Hotel U Medvídků, Na Perštýně 7, 100 01 Praha 1, Czech Republic |

00420 224 211 916 |

00420 224 220 930 |

info@umedvidku.cz |

WIFI FREE |

|